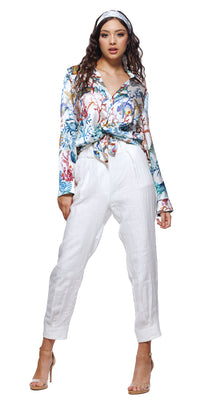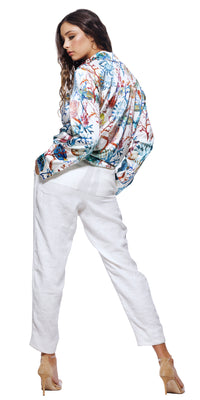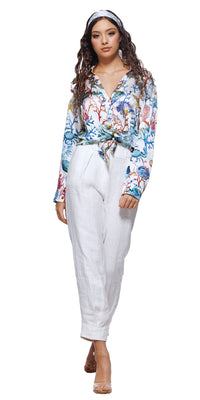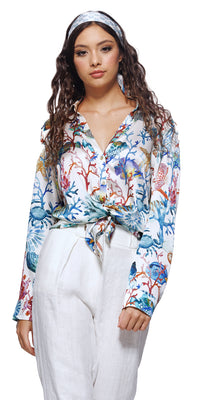 TURK & TURK®
THE SEA LIFE SHIRT
THE SEA LIFE SHIRT created with Multi color Turk & Turk Naples Sea Life Collection
The Sea Life Shirt button down beautiful soft washable stretch silk long sleeve shirt 
Style is shown at the model with THE CHILL linen PANT
*THE CHILL PANT shown on the model, can be found at TURK & TURK X FINE linen collection.
Artwork printed in ITALY and style created in USA
Can be custom-made any size. 
 DETAILS & CARE :
Delicate Hand wash with cold water or Dry Clean | Do Not Bleach | Flat dry I Cool Iron when needed
 And for the best results:
Don't forget to smile a lot, wearing it with love!