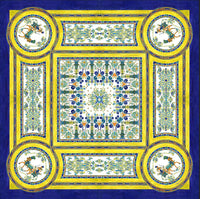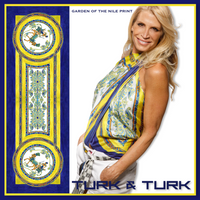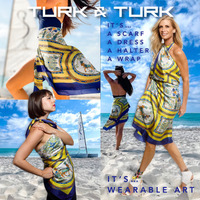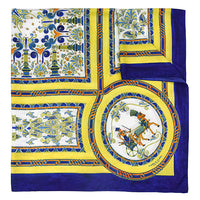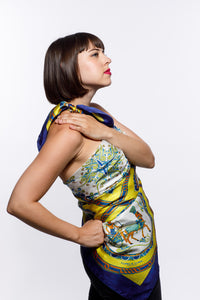 TURK & TURK®
TTLE GARDEN OF THE NILE
The Garden of the Nile transports you to ancient Egypt and a trip down the Nile to the Royal Gardens.
100% Silk Twill with hand rolled edges. 

The Garden of the Nile Scarf is versatile in many ways, it can be worn around the neck, as a top, at the waist, or as a headscarf.
Designed by Ilkay Turk
Made in Italy

DETAILS & CARE
Measures 139.7 X 139.7 cm - 55" X 55"
Preserve the beauty of your silk by storing it flat and untied. Avoid contact with rain, water and other chemicals. When cleaning, please entrust it to a professional dry cleaner.
Delicate Dry Clean | Do Not Wash or Bleach | Cool Iron when needed
And for the best results:
Don't forget to smile a lot, wearing it with love!