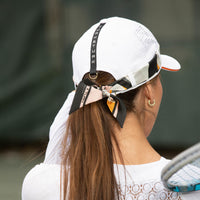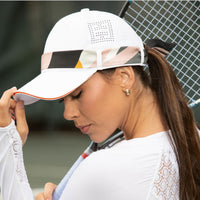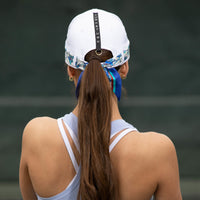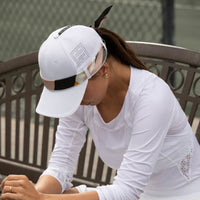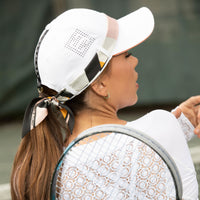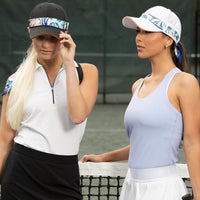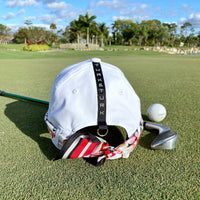 TURK & TURK®
T&T SPORT® CAP WHITE
Make a statement in luxury on or off the court with our interchangeable printed Twilly Scarf collection. 

T&T SPORT® Cap... Perfect for an active lifestyle or just be chic on the go. 
Dri-fit fabric | Available in either Black or White. 
Signature air filtration logo detail on both sides
Turk & Turk brand printed with reflective paint 
Paneled crown with top button
Adjustable buckle back for comfortable fit and hiding loop
Ribbon trim interior finish and branded pattern lining
  *TWILLY SCARF IS NOT INCLUDED IN THE PRICE
Care Instruction:
Dry Clean ONLY!
 And for the best results:
Don't forget to smile a lot, wearing it with love!