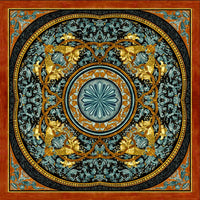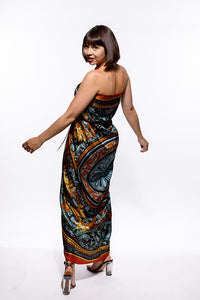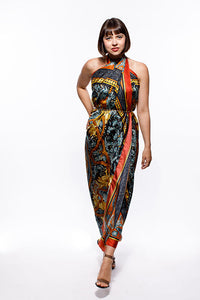 TURK & TURK®
TTLE ANGELS SCARF
Young ilkay was inspired by the Renaissance Artist Michelangelo and his angel sculptural work, that signified that times were changing.
The Angels Scarf brings Renaissance art into the luxury modern fashion world.
100% Silk Twill with hand rolled edges. 

The Angels Scarf is versatile and can be worn in many ways, around the neck, shoulders, as a dress and even a shirt! 
Made in Italy
DETAILS & CARE
Measures 139.7 X 139.7 cm - 55" X 55"
Preserve the beauty of your silk by storing it flat and untied. Avoid contact with rain, water and other chemicals. When cleaning, please entrust it to a professional dry cleaner.
Delicate Dry Clean | Do Not Wash or Bleach | Cool Iron when needed
And for the best results:
Don't forget to smile a lot, wearing it with love!